Care and Development of Young Children (CDYC)
Why study CDYC at Delgado?
Delgado Community College's Associate of Applied Science in Care and Development of Young Children (CDYC) is designed to prepare students for the workforce and occupations in careers working with young children. The program has a strong community connection and is a liaison with several childcare directors in the field. Our program:
Forged partnerships with local public and private school systems at the parish and state level.
Works closely with head starts at the federal level to ensure that their employees they have a quality education that fits their needs while fulfilling new state guidelines (CLASS training through CDA classes and integration of subject matter with our CDYC courses)
BESE approved Early Childhood Ancillary Certificate Program
Was officially changed from Early Childhood Education (ECED) to our current program name Care and Development of Young Children (CDYC) and has been accredited since 2006-07 Academic Year.

Program has articulation agreements with SUNO and Holy Cross
Need more information?
Mission Statement
Delgado's Care & Development of Young Children program provides our students with the fundamental curriculum they will need to begin a lifelong career in the care and development of young children. Our program emphasizes excellence in teaching, service to the community, and creating a loving and caring environment in which children thrive.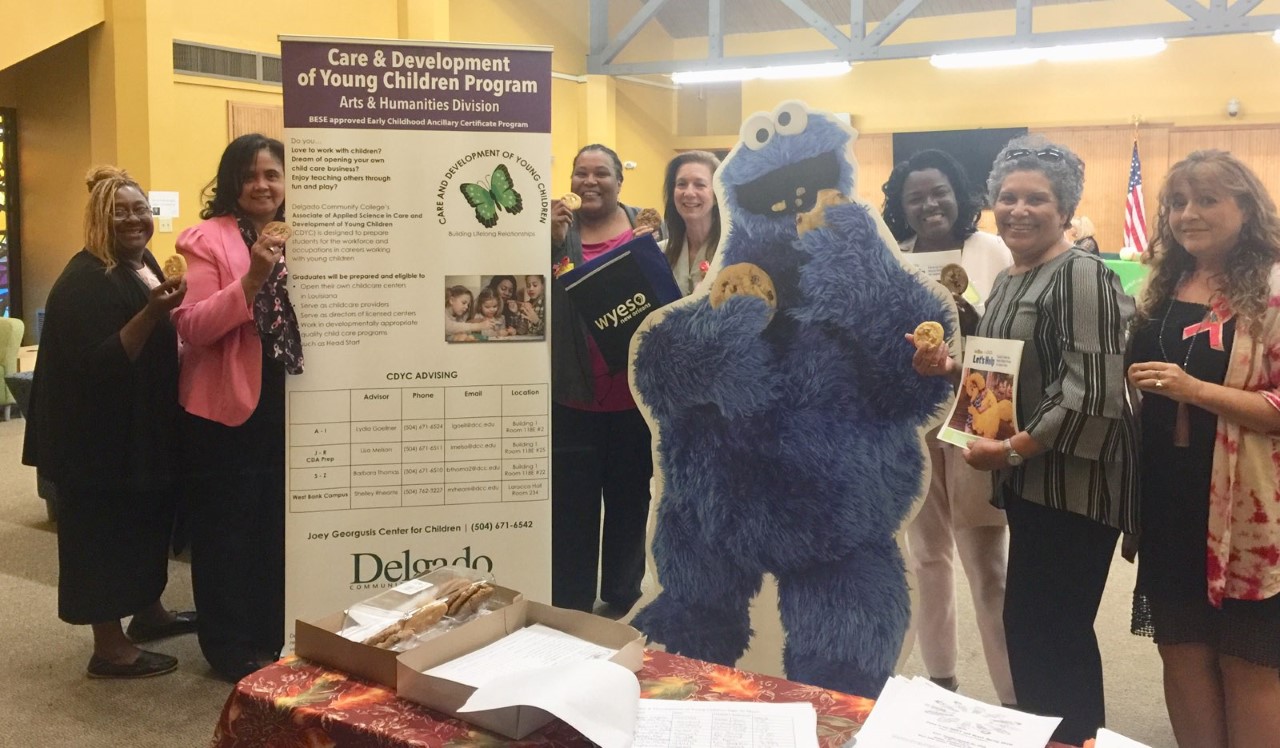 Program Offerings
The Associate of Applied Science degree (A.A.S.) in CDYC provides a learning-centered environment in which to prepare students from diverse backgrounds to attain their educational and career goals in the area of working developmentally appropriately with young children and families.
Program Outcomes
Associate of Applied Science in Care and Development of Young Children
Student Learning Outcomes
Graduates of the CDYC program will be able to:
Promote child development and learning (NAEYC Standard 1)

Build family and community relationships (NAEYC Standard 2)

Observe, document, and assess to support young children and families (NAEYC Standard 3)

Use developmentally effective approaches (NAEYC Standard 4)

Apply content knowledge to build meaningful curriculum (NAEYC Standard 5)

Exhibit professionalism in the field of early childhood (NAEYC Standard 6)
For program effectiveness data, please see the CDYC Employment and Graduation Data page.
Career Opportunities
Students in our program range from 18 (right out of high school) to older (students returning to school later in life). There were 35 graduates from the program for the 2018-2019 Academic year. Graduates will be prepared and eligible for the following:
Opening licensed childcare centers
Serving as childcare providers and directors of licensed centers
Working in quality childcare programs (Head Start, Early Start)
Job titles would include: Paraprofessionals, Teacher Assistants, Lead Teachers, Director of a licensed center, and Owner of a childcare center
Starting pay of $26,970 according to Louisiana Bureau of Labor Statistics
Joey Georgusis Center for Children
The Joey Georgusis Center for Children provides an on-campus center for hands-on training and experience for the students enrolled in the Care and Development of Young Children program. For more information, please visit the Joey Georgusis Center for Children page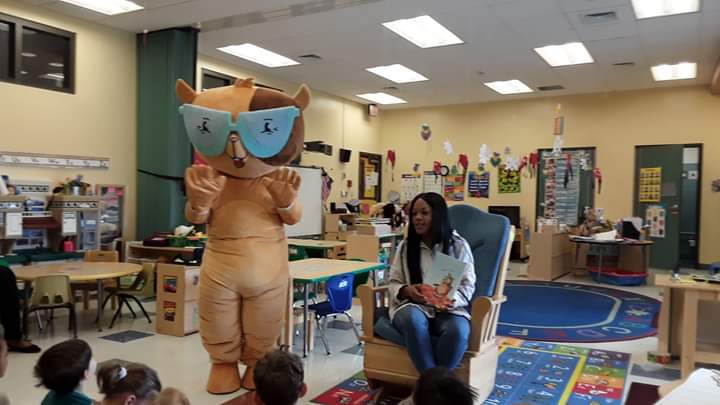 Continuing Education
The TCAs associated with this program are Child Development Associate (CDA) Preparation and Renewal.
Teachers in possession of Louisiana teacher certification and who seek "add-on" certification in Early Childhood (Pre-Kindergarten to Third Grade) should contact the State Department of Education to determine specific CDYC courses to complete at Delgado.
Forms and Information
Curriculum
Academic Advising
For advising or more information, contact:
Advisor

phone

E-mail

Location

A - I
Lydia Goellner
(504) 671 - 6524
lgoell@dcc.edu
Building 1
Room 118E, # 2
J - R
CDA Prep
Lisa Melson
(504) 671 - 6511
lmelso@dcc.edu
Building 1
Room 118, $ 25
S - Z
Barbara Thomas
(504) 671 - 6510
bthoma2@dcc.edu
Building 1
Room 118, # 22
West Bank Campus
Shelley Rheams
(504) 762 - 3227
mrheam@dcc.edu
Larocca Hall
Room 234
Ready to Apply?
Are you ready to discover what our program has to offer?