General Business Concentration
General Business Concentration
Jump Start
your

Business Career!

If you are a working professional who wants to advance your career in business, a business degree can be a gamechanger. A business degree can increase job prospects, create advancement opportunities, and increase your salary and lifetime income. It's a worthwhile investment in your career—now and into the future.
---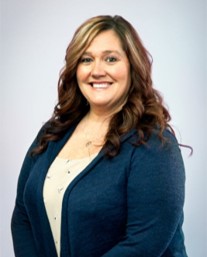 "I have enjoyed the curriculum offered in Business & Management. It allows me to evaluate myself and my thought process in terms of business. It has caused me to be able to implement proper values and business etiquette in my business career choices as well as critical thinking."
- Rhonda C
---
The General Business Concentration is designed to prepare students for a broad range of entry-level or managerial positions in business organizations. Students complete coursework in each of the functional areas of business: Accounting, Economics, Business Ethics and Law, Management and Marketing. It emphasizes the customer service skills and entrepreneurial thinking needed in any successful Business career.
Our program is flexible with 4-week, 8-week and 16-week sessions. Programs can be completed on campus, online or a mixture of the two.
Career Opportunities
Business Office Manager ∙ Human Resource Manager ∙ Account Manager ∙ Sales Manager
Average Salary - $35,000 to $50,000
Learn
Leadership
Financial Reporting
Marketing Strategies
Communication Skills
Business Laws/Ethics
Business and Management, A.A.S.
Earn your Business and Management Degree a common core curriculum and General Business concentration.
60 total credit hours required