Office Management Concentration
Office Management Concentration
Ensure Efficient and Effective Operations
An office manager is someone who is responsible for organizing all of the administrative activities that facilitate the smooth running of an office. They must be skilled at supervising other employees in a fair, consistent manner. A manager's duties may also include hiring and firing employees, as well as resolving disputes or any other issues that may come up among employees.
---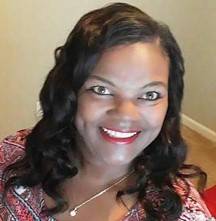 "At Delgado, I have found the Business curriculum to be very enlightening. I have learned thus far, that in many areas the need of work in understanding the guidelines and concepts of it all aspects of business."
- Tiffni G.
---
Career Opportunities
Overseeing large pool of administrative assistants ∙ Working with one or two people in a smaller office
Average Salary - $35,000 to $50,000
Learn
Communication Skills: Office managers collaborate with co-workers, management, direct reports and in some cases customers. They need to be able to listen and communicate effectively.
Attention to Detail: From ordering office supplies to complying with OSHA standards, making sure every detail is right is crucial to an office manager's work.
Leadership Skills: Office managers are in charge of the support staff. They need to motivate, discipline and resolve conflicts on a regular basis.
Analytical Skills: How can the company save money? Are we getting the most out of our resources? Office managers need to find inefficiencies and cost-savings as part of their day-to-day job.
PROGRAM OFFERINGS
Business and Management, A.A.S.
Earn your Business and Management Degree a common core curriculum and Office Managment concentration.
60 total credit hours required