Technical Division Workforce Experience (TDWE)
The Technical Division Work Experience (TDWE) integrates a student's academic and career interests with productive work experience. Students can earn college credit while working in positions related to their academic program, similar to on-the-job training programs.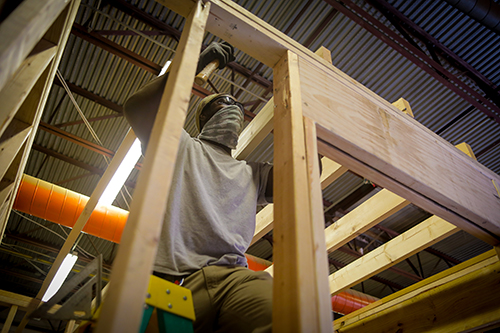 Eligible Technical Programs
Electrician: Commercial
Electrician: Residential
Electrician: Small Industrial
HVAC/R Technician
Industrial Maintenance
Motor Vehicle Technology
Precision Machining
Residential Construction
Student Eligibility
To participate, students must:
Be enrolled in a Delgado Technical Program
Be recommended by two (2) previous or current Delgado faculty in their program of study
Successfully complete the pre-requisite requirements for TDWE
Benefits for Students
Earn college credit while working in positions related to academic program
Gain insight into the world of work
Develop your skills
Improve your interview skills
Get a job
Help you figure out your likes / dislikes / strengths / weaknesses
Gain practical knowledge
Increase your motivation to be successful when you go back to school or university
Put school in perspective
Benefits for Employers
Access to qualified and skilled workers
Increased cost effectiveness for recruiting new workers by using on-the job performance as an evaluation
Excellent source of year-round temporary personnel
Student employees are not eligible for unemployment benefits
Enhanced company relations with college staff, students, and the community at large
Improved connection to the college can ensure a curriculum reflecting industry standards
Interested employers can fill out this information form to be a part of the TDWE program.
To learn more, contact Lesha Coulon at lcoulo@dcc.edu or (504) 671-6735.