Dolphin Drive
As Delgado's Centennial celebration enters its final stretch, we're inviting and encouraging all current Delgado faculty and staff members to be a part of this milestone! Through our Dolphin Drive, we will continue fundraising efforts to supplement our efforts that will directly impact and students and sites.
Please take a moment to review our giving levels and consider a contribution:
Set your own donation amount ($5+)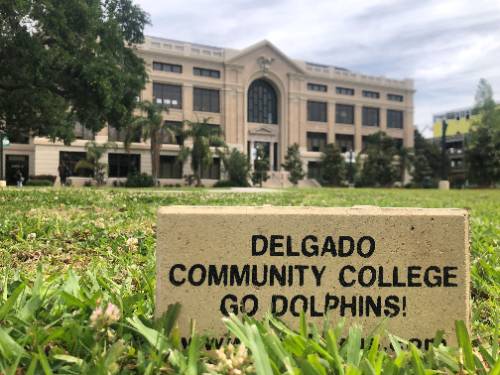 Paving Futures Brick Campaign ($100)
Your name and message will be engraved on a commemorative brick to be installed in the college's centennial courtyard near historic Isaac Delgado Hall.
---
Learn more about the 100th anniversary

Again, please consider joining other members of your division, department, and the larger Delgado family in giving back to the institution that has given so much to generations of students and their families. This is a time to celebrate Delgado...and each one of YOU!

The Dolphin Drive kicks off today and will run through Friday, September 23. Please invite your co-workers to join us so we can achieve 100% participation.