Technical Skills Expo

Event Overview
Delgado Community College is pleased to announce that the sixth annual Technical Skills Expo will be held on Oct. 14 and 15, 2019.
The Tech Skills Expo 2019 will take place at Delgado's River City Campus located at 709 Churchill Parkway in Avondale, Louisiana.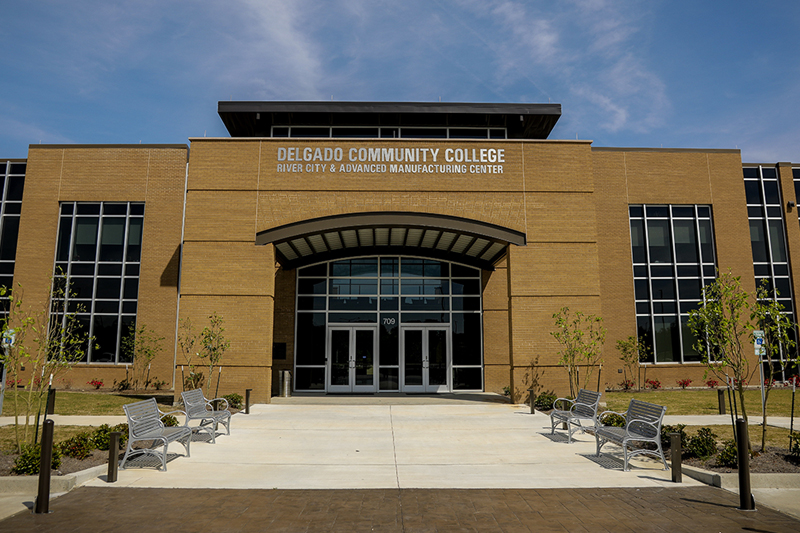 The expo will showcase several of the college's career and technical educational (CTE) programs to high school students in hopes that they will pursue one as an occupation through Delgado's Dual Enrollment (DE) program. Through the expo, the college will highlight the following programs:
Carpentry
Industrial Electrician
Industrial Maintenance
Instrumentation Control
Mechatronics/Robotics
Pipe Fitting/Ship Fitting
Precision Machining
Welding
Hands on demonstrations will also be provided by Delgado Faculty.
How to Get Involved
We invite school counselors to use our online forms to register students for the expo.
REGISTRATION IS NOW CLOSED
If you have any questions or need additional information regarding this event. please contact:
Theresa DeGruy, Ph.D., LPC-S
Assistant to the Vice Chancellor of Student Affairs/Executive Dean of City Park Campus
(504) 671-5050
tdegru@dcc.edu
Arlanda Williams, MPA
Vice Chancellor of Workforce Development and Institutional Advancement
(504) 671-6488
awilli4@dcc.edu
Past Expos
Learn about the history of the Technical Skills Expo and view our YouTube videos documenting past expos.