Delgado's response to the coronavirus disease outbreak
Delgado's response to the coronavirus disease outbreak
HAVE YOU
PRE-SCREENED
TODAY?
click here for more info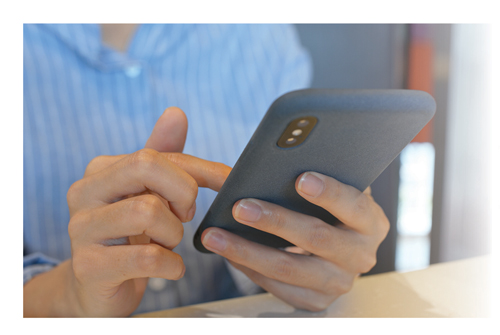 What is the most recent coronavirus information for Delgado Community College students, faculty, and staff?
We are continuing to monitor COVID-19, and what we know today is that Louisiana is continuing to see an increase in cases. The College is prepared to pivot if and when that time arises; however, we all have a responsibility to keep ourselves and others safe.
While on campus all students, employees, and visitors must do the following:
Use the Delgado Pre-Screening App or QR Codes daily to receive clearance before arriving to campus. This action continues to be mandatory for faculty, staff, students, and visitors as it provides a built-in, immediate process for responding to potential exposures for our College community. Faculty, if students are unable to access the online tool for any reason, the academic division deans will have hard copies of the form placed in your mailbox so that you can provide them to students to complete.
Stay home if you are sick and notify your supervisor. Students who are sick must stay home and must be provided opportunities to make up assignments due to illness.
As mandated, facial coverings are required and must be worn upon entering and leaving all Delgado facilities. They must also be worn in halls, walkways, stairwells, elevators, break rooms, meeting rooms, and restrooms. The facial covering should fully cover the mouth/nose area and may not contain inappropriate images or text that may be offensive to others.
Only two individuals in elevators and restrooms at a time.
Report directly to your work location and limit movement to other locations for work activities.
As a courtesy, do not enter a co-worker's workspace without permission.
Allow virtual meeting options for all participants.
Practice good hygiene, including covering your mouth when coughing or sneezing, using hand sanitizer stations when entering common areas, and washing your hands multiple times a day.
Cleaning and disinfecting measures in campus buildings:
Delgado Housekeeping staff have undergone mandatory CDC training on how to properly clean and disinfect relative to COVID-19, as well as proper discarding of their PPE.
Frequently touched areas, including bathrooms, light switches, doors, counters, and shared spaces are cleaned multiple times each day. Surfaces in libraries, labs, and other settings with hands-on materials and equipment are cleaned and disinfected before and after use.
Extensive signage and hundreds of hand sanitizer stations have been placed throughout the College's buildings.
Sufficient cleaning and disinfecting supplies have been delivered across all campuses and sites for use by various units, especially those providing face-to-face instruction, advising, and student support services.
Immediate and intense protocols for isolating, cleaning, and disinfecting surfaces and items suspected of contamination are also in place to ensure the safety of students, faculty, staff, and visitors. Additionally, contact tracing protocols are in place.
While this fall we have fewer face-to-face classes than we had prior to the pandemic, for those classes that are meeting on-site, disinfecting cleaner will be supplied in every classroom and lab.
The expectation is for students to be given the opportunity to clean their space before entering and upon leaving using sanitizing wipes that will be provided in the classroom. These multiple wipe downs of surfaces will reduce the spread.
Another expectation is that faculty will ask students to sanitize their hands upon entering. This is in addition to the cleaning conducted by staff and the disinfectant fogging that will occur in buildings as needed.
It is important to note that we have purchased N95 masks that will be available for our faculty and staff as needed.
HVAC and Ventilation
Our HVAC and Ventilation systems have been equipped with an Ultraviolet Germicidal Irradiation System (UVGI). UVGI lights are engineered to target and eradicate very specific types of airborne contaminates, specifically bacteria, viruses (COVID), and airborne microbes. Also, portable HEPA air purifiers will be strategically placed throughout all campuses and sites.
COVID-19 Testing and Vaccination

All Delgado students, faculty, and staff are strongly encouraged to be tested and vaccinated for the Coronavirus.
Delgado students, faculty, and staff can be tested at no out-of-pocket cost at an Ochsner testing center. Be sure to bring your driver's license and student/employee ID to the testing site. Testing sites change weekly, so use this link to find a site near you. https://www.ochsner.org/testing
Persons with a Delgado Community College ID may register for vaccination at Tulane Medical Center.
The Louisiana Department of Health website provides detailed information about the available COVID-19 vaccines, including current eligibility requirements. As of March 22, 2021 all Louisiana higher education employees are eligible.

Information about COVID-19 vaccinations and testing, including locations in Orleans and Jefferson parishes, is posted at the NOLA Ready website.
Visit COVID.JeffParish.net to stay updated on COVID-19 in Jefferson Parish, including available resources, weekly testing sites, local dashboard and more. View a list of other vaccine sites that are supported by Jefferson Parish. This list is updated regularly.
A comprehensive listing of COVID-19 vaccination locations, searchable by zip code, is available at Vaccine Finder.
NEW INFORMATION
CDC information for COVID-19 Vaccines for Children and Teens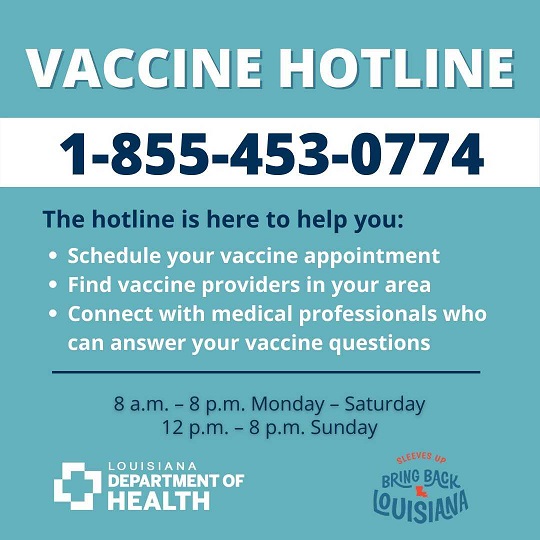 How is Delgado Community College sharing information about COVID-19 with students, faculty, staff, and visitors?
Updates about the disease and ongoing efforts to keep our community healthy and our students well-served are being posted as needed on the Delgado website. You are now on the page where this information is presented.
This is a quickly evolving situation and this page will be updated, as well as our social media pages, when new information emerges. Follow Delgado on Facebook, Twitter @delgadocc, YouTube, and on Instagram at delgadonola.
Useful online resources for current and potential students, faculty and staff are linked on the left side of this page. Live chat is possible with representatives of academic units including librarians.
Students with questions may communicate with a Student Services representative through the online chat button located on the right side of the Delgado homepage. If the chat button does not appear, the Student Services representative is unavailable.
In the event that Delgado needs to communicate emergency information, the fastest way to receive that information is by a message from Delgado Alert. Register now for Delgado Alert so that important information can be provided directly to you in times of emergency.
If you have already registered, log on to Delgado Alert now and make certain your registration is still active. Re-registration is required periodically.
What is Delgado Community College doing in response to the coronavirus disease outbreak?
Early in 2020, Delgado Community College convened a workgroup to manage the impact on community health and activities by the coronavirus disease (COVID-19). The workgroup is meeting continually to plan for contingencies related to the COVID-19 outbreak. Task forces are working on instructional and business activities, information technology, facilities management, and communications.
Plans are now being implemented to manage effects of the coronavirus pandemic on college activities. These plans include remote instructional delivery and work-from-home. See the Important Documents and Communications list below for more specific information.

In Louisiana, the number of cases is tracked by the Louisiana Department of Health.
Information about keeping healthy and Delgado's response to the COVID-19 outbreak is presented below.
What is the coronavirus disease and how do I avoid it?
See the COVID-19 FAQ (Frequently Asked Questions) and answers posted by the U.S. Centers for Disease Control and Prevention (CDC).
The Louisiana Department of Health website contains detailed information about COVID-19 and precautions you can take to avoid becoming sick from this or any other virus, including influenza:
Coronaviruses are a large family of viruses that are common throughout the world. These viruses, at times, can evolve and infect people, then spread through human-to-human contact. Human coronaviruses spread just like the flu or a cold—through the air by coughing or sneezing; through close personal contact, like touching or shaking hands; by touching an object or surface with the viruses on it; and occasionally, through fecal contamination.
Ways to protect yourself from illnesses such as the cold, flu, and the coronavirus:
Cover any coughs or sneezes with your elbow. Do not use your hands.
Wash your hands often with soap and water for at least 20 seconds, especially after going to the bathroom; before eating; and after blowing your nose, coughing, or sneezing.
If soap and water are not readily available, use an alcohol-based hand sanitizer with at least 60% alcohol.
Clean surfaces frequently, such as countertops, light switches, cell phones and other frequently touched areas.
If you are sick, stay home until you are feeling better.
Delgado maintenance and housekeeping staff are providing additional quantities of soap and hand sanitizer in restrooms and workplaces, and they are using anti-viral cleaning chemicals.

Where can I learn more about the coronavirus disease and its potential effects?
The latest information on the coronavirus disease (COVID-19) in the U.S. and worldwide can be found online at the Louisiana Department of Health and U.S. Centers for Disease Control and Prevention.
If you have questions about the coronavirus, please contact the Louisiana Department of Health coronavirus general information line at 1-855-523-2652 during business hours, 8 am – 4:30 pm Monday through Friday.
People with legitimate concerns about the possibility of having or being exposed to COVID-19 should not walk into a doctor's office, health department office, hospital emergency department, urgent care, or other health care facility to seek testing or treatment. Instead, they should call their healthcare provider and tell them that you may have COVID-19. This will help the healthcare provider's staff take steps to prepare for your arrival or to provide further instructions. In an emergency, they should contact Emergency Medical Services at 911 and tell them that you may have COVID-19.
The City of New Orleans is responding to cases of COVID-19. Text COVIDNOLA to 888777 to receive alerts. The NOLA Ready website is a useful resource for city residents and visitors.
Cares Act Higher Education Emergency Relief Fund
Delgado Community College has been awarded the following stimulus funds from the Cares Act for Higher Education Emergency Relief:
Institutional Portion - total awarded $47,625,438 (Includes HEERF I, II, & III)
These funds are being used for Software, Technology Upgrades, Equipment and Lost Revenue.
View Delgado's Quarterly Budget and Expenditure Reporting under CARES Act:
HEERF I
HEERF II
Cares Act Relief Student Emergency Funding - Total awarded $34,177,447 (Includes HEERF I, II, & III)
Minority Serving Institution -total awarded $2,114,191 (Includes HEERF I, II, & III)
These funds are being used to cover loss revenue related to COVID-19, which includes the Childcare Center, Fitness Center, SELF Funds and Non-Credit.
Instructional delivery, personal protection, and campus safety during the COVID-19 pandemic

We're Ready. Delgado Community College stands ready to welcome back our students, faculty, and staff for the Fall 2021 semester, albeit with some changes to our regular routine. Like many other educational institutions, we've had to adjust the way we do things to meet our students' needs. Here is a brief overview of some of the initiatives planned.
Academic changes:
Due to the "new normal" and social distancing protocols, we're implementing methods of instruction that will provide students with options. We know that not all students thrive in every type of learning environment, so we're offering classes in different ways. Learn more about course types.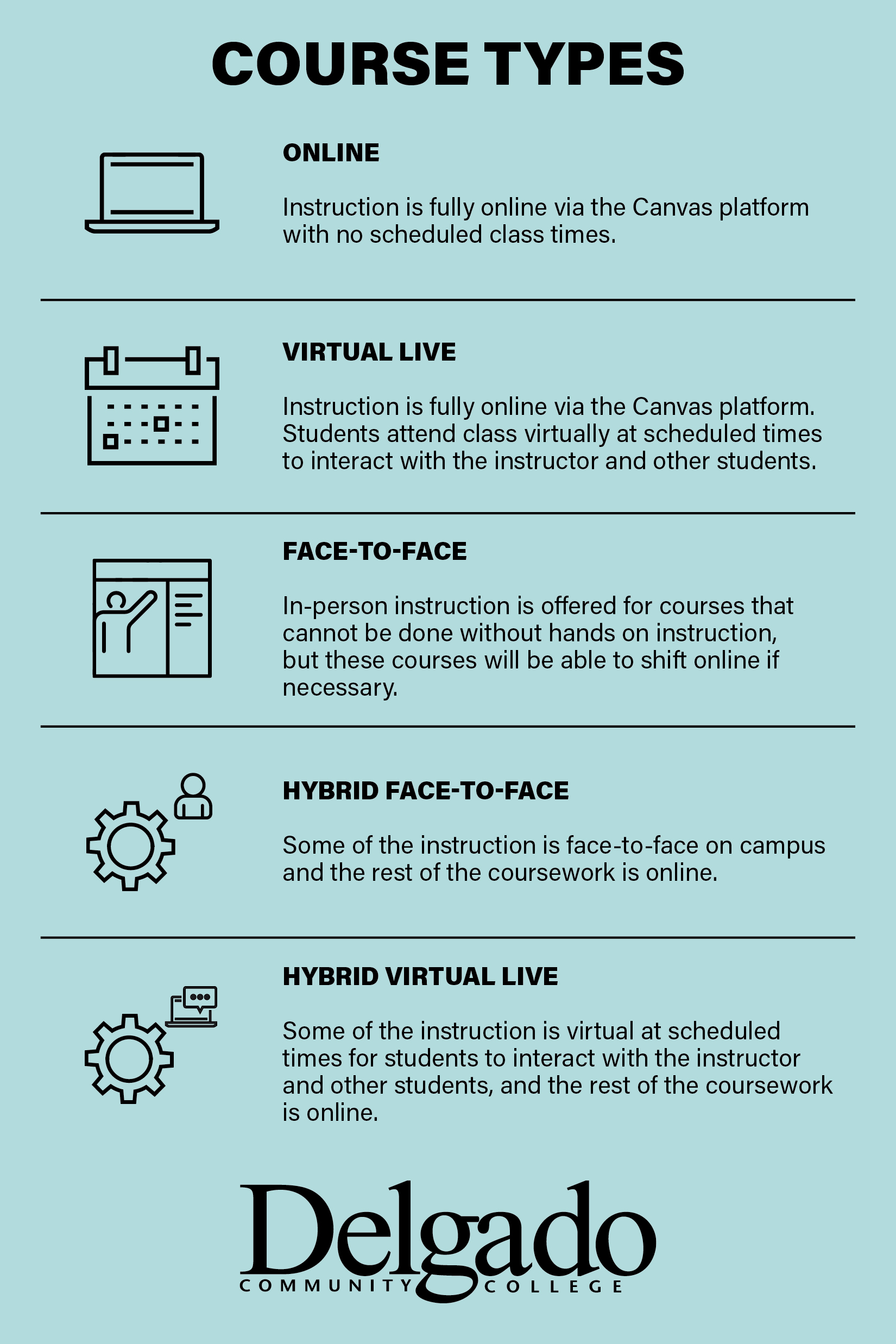 Faculty members are available to assist our students, wherever they may be. There's no distance between you and your success.
Registration is open and students are encouraged to register early. Please note the different types of courses when you register and make sure you're choosing the option that is the best fit for you. Student Services staff and academic advisors are available to assist with questions or concerns.
Protective measures:
When you arrive on campus, please remember that due to local and state guidelines, a face covering is mandatory at all times when inside the buildings. This is to protect you and others around you. Please remember to keep a minimum distance of six feet between you and other people. If you are ill or have recently been in contact with a person who was ill from COVID-19, please stay home.
Safety and wellness:
Since the beginning of the COVID-19 pandemic in March 2020, our staff has been hard at work to ensure we have measures in place to keep you safe. This includes enhanced sanitation techniques using CDC-approved equipment and chemicals. In addition, hundreds of hand sanitizer stations have been placed throughout our buildings to help prevent the spread of germs. In addition, protective shields now surround some areas that host frequent interaction, such as the Student Services. While many offices and services have reopened, we encourage everyone to continue scheduling virtual meetings whenever possible.
Learn more about protective, safety, and wellness measures.
Since 1921, in good times and during challenging times, Delgado has been here for you. Our stability is our strength, and our strength is in our college family. Despite changes, our mission to improve lives remains our motivation.
We're Delgado Community College. We're ready for you.
Important documents and communications about COVID-19 and the Delgado response.