Louisiana Community Colleges President Addresses Westbank Business Leaders
March 15, 2019
At the February meeting of the Westbank Business and Industry Association, held at Boomtown Casino in Harvey, Louisiana Community and Technical College System (LCTCS) President Monty Sullivan was the invited guest speaker.
Sullivan pointed out the positive economic impact on the regional and state economy of the educational programs at Delgado Community College and other LCTCS member institutions. He noted that increased personal incomes resulting from higher educational achievement improve lifestyles and communities, and explained that a trained workforce is vital to the success of business and industry in Louisiana.
Delgado Community College Interim Chancellor William Wainwright and other Delgado administrators attended the event.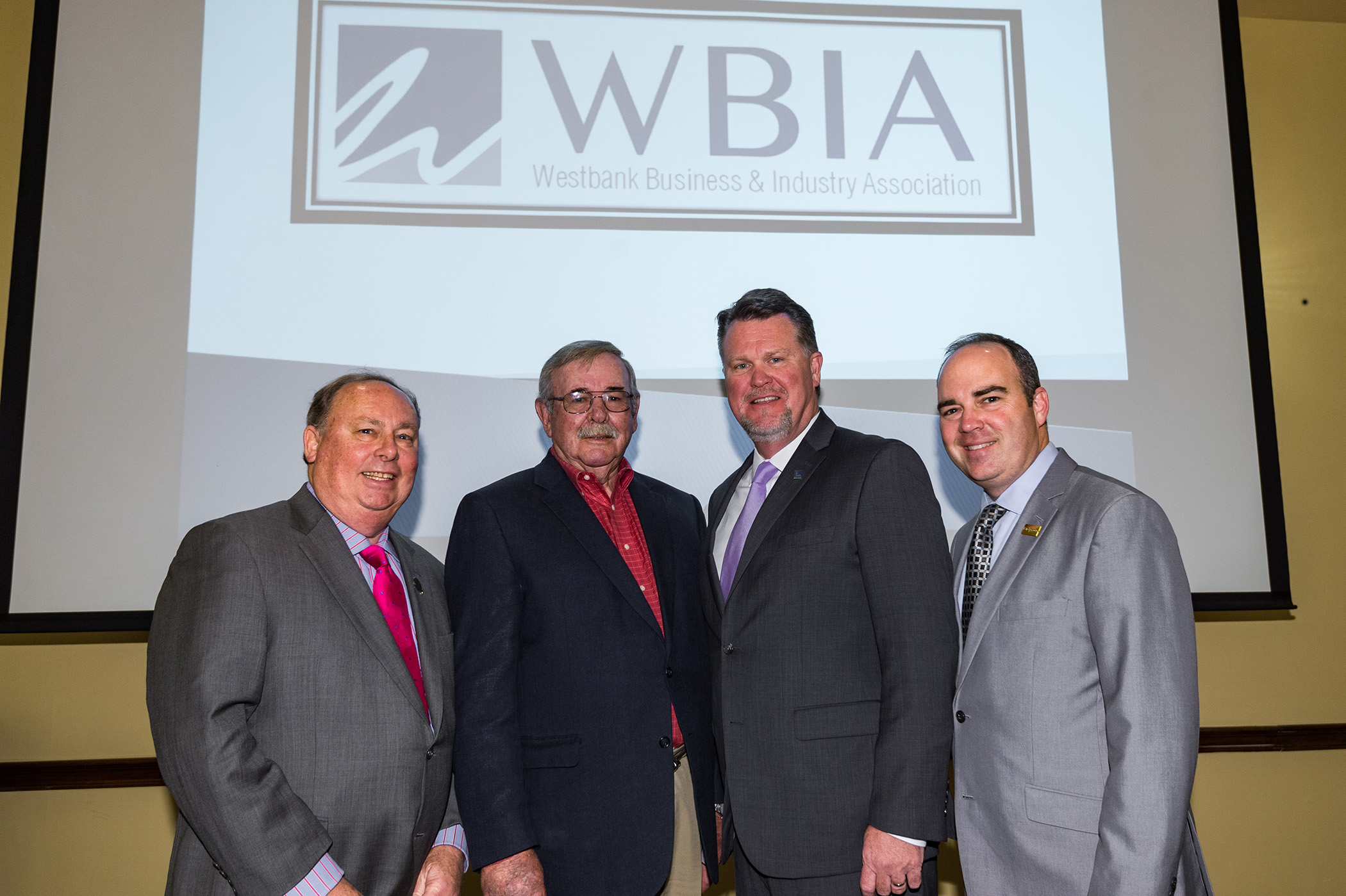 Delgado Community College will celebrate 100 years of service to the New Orleans region in 2021. The oldest and largest community college in Louisiana, Delgado provides instruction online and at seven locations. Fully accredited by the Southern Association of Colleges and Schools, Delgado offers students the most comprehensive array of education and training services available in the 10-parish New Orleans region. Additionally, Delgado has articulation agreements with most of the state's four-year colleges and universities that allow students to transfer their Delgado credits to bachelor's degree programs. As well as offering degrees and transferable college credits, Delgado provides diplomas and certificates in many professional and technical areas. Workforce development is a priority at Delgado, hence the college's well-known motto: "Education that works!" www.dcc.edu
Westbank Business and Industry Association (WBIA), formerly HCIA: Harvey Canal Industrial Association, is for companies along the Harvey Canal for the purpose of development and improvements of industrial businesses along the Harvey Canal Corridor. The Harvey Canal is 6.5 miles long from the Mississippi River to its intersection with the Gulf Intracoastal Waterway (GIWW). The principal land use and economic activity along the route is industrial/commercial and consists mostly of marine, construction and fabrication facilities. Today the WBIA is an association consisting of companies that are along the Harvey Canal and businesses that serve the corridor throughout the New Orleans region. www.wbianola.com