Message From the Executive Dean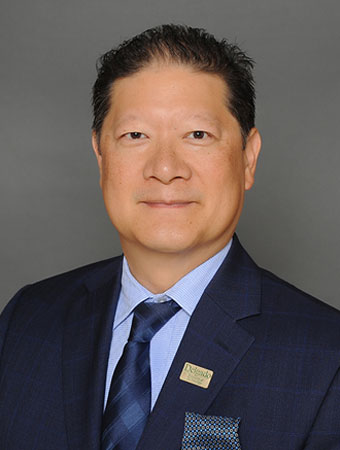 Dear Students,
Welcome to Delgado Community College – West Bank Campus! Our first priority is you! The faculty and staff are determined to create and encourage an engaging environment of teaching and learning, where every student matters.
Each day we strive to provide a personalized experience that empowers you to achieve your goals inside as well as outside of the classroom.
Currently, over 3000 students have chosen to matriculate at Delgado Community College – West Bank Campus. Our signature programs, (associate degree and certificate) are: the Associate of Arts Louisiana Transfer Degree and the Associate of Science Louisiana Transfer Degree; Allied Health, Business Management, Computer Information Systems, pre-Nursing, Criminal Justice and Massage Therapy.
Once a student graduates with an Associate Degree, he/she is ready to enter the job market, or continue his/her education by transferring to a baccalaureate program at a four-year college or university. Alternately, a student may elect to attend Delgado's nationally recognized Charity School of Nursing.
We understand that financing college can be a concern for many students. Delgado offers a variety of options to help. We participate in the federal student financial aid programs, and offer scholarships to assist in reducing the cost associated with earning a college degree and/or certificate.
In addition to academic opportunities we are pleased to make available a number of student centered organizations and activities to enhance your Delgado experience, including an active Student Government Association.
We are very excited that you have chosen Delgado Community College- West Bank Campus! We look forward to partnering with you in achieving your goals, while providing an exceptional college experience!
Sincerely,
Executive Dean
West Bank Campus