Health Information Technology
Program Overview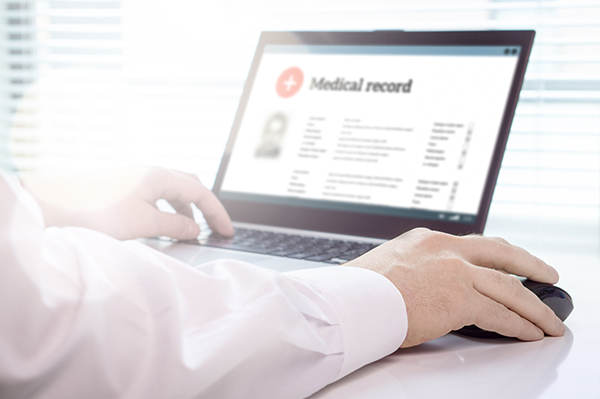 The Health Information Technician (HIT) is a skilled professional who may function in many different types of health care organizations managing health information. This profession encompasses aspects of business, computers, law, finance, and medicine. The Health Information Technology Program of Delgado Community College prepares the student to manage both paper and electronic health data, apply medical codes to diagnosis and procedures, utilize electronic health records, participate in the management of the revenue cycle, protect the privacy and security of health information, and collect data for quality improvement initiatives. An Associate of Applied Science degree in Health Information Technology is awarded upon successful completion of all academic and professional practice experience.
Official Program Description in the College Catalog
Certification Exam
Graduates of the Delgado Community College Health Information Technology program are eligible to complete the American Health Information Management Association (AHIMA) national certification exam as a Registered Health Information Technician (RHIT). The RHIT credentials are recognized throughout the United States.
Accreditation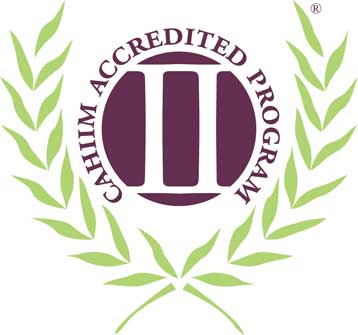 The Health Information Technology Program accreditor of Delgado Community College is the Commission on Accreditation for Health Informatics and Information Management Education (CAHIIM). The College's accreditation for the Associate degree in Health Information Technology has been reaffirmed through 2027-2028. All inquiries about the program's accreditation status should be directed by mail to CAHIIM, 200 East Randolph Street, Suite 5100, Chicago, IL, 60601; by phone at (312) 235-3255; or by email at info@cahiim.org.
| | | | |
| --- | --- | --- | --- |
| PROGRAM OUTCOMES | 2020-2022 | 2019-2021 | 2018-2020 |
| Graduation Rate (based on cohorts) | 88% | 91% | 73% |
| Employment Rate within one year of graduation (based on graduates seeking jobs post-graduation) | 60% | 100% | 78% |
| National Certification Exam (RHIT) Pass Rate (based on graduated attempting exam within one year post-graduation) | 67% | 75% | 100% |
Career Opportunities
The U.S. Department of Labor's Bureau of Labor Statistics states health information technology is one of the 20 fastest growing occupations in the United States. Health Information Technicians are no longer just working in an Health Information Management Department. Job opportunities are available in any type of health care setting that manages and collects health data. This includes hospitals, physician offices, health plans, government agencies, health data vendors, and many others. You can visit the AHIMA HIM Career Map to learn more about the many career opportunities as a Registered Health Information Technician.