Surgical Technology
Program Overview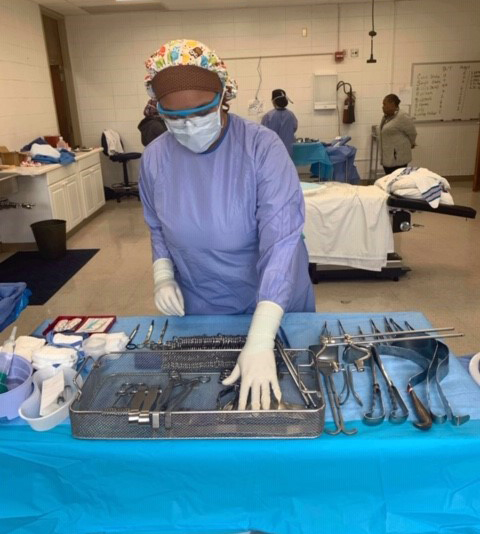 The Surgical Technologist functions as a sterile team member whose primary focus is anticipating and assisting the surgeon in every surgical procedure with a goal of enabling patients to return to their best possible state of health. Surgical Technologists's are knowledgeable in aseptic techniques and the use of various surgical instruments, supplies and equipment.

Surgical Technologist's typically perform the following duties:
Prepare operating rooms for surgery
Maintain a sterile environment during surgery
Use Universal Precautions at all times while in the surgery suite
Assist surgeons during surgery by passing and/or retracting instruments and other sterile supplies
Adhere to hospital policy and procedure as it relates to sterilization and decontamination.
The Surgical Technology Program is a 14 month full-time commitment of combined clinical and didactic education. Through a selective admission process, classes are admitted each year in January and August. Upon completion of the program, the student will be qualified to sit for the national certification examination administered by the National Board of Surgical Technology and Surgical Assisting (NBSTSA)
Official Program Description in the College Catalog
Accreditation
The Surgical Technology Certificate program is accredited by:
The Commission on Accreditation of Allied Health Education Programs (CAAHEP)
25400 US Highway 19 N., Suite 158
Clearwater, FL 33763
Phone: (727) 210-2350
Fax: (727) 210-2354
This accreditation allows program graduates to apply for the certification examination administered by the National Board on Surgical Technology/Surgical Assisting (NBSTSA)
Program Mission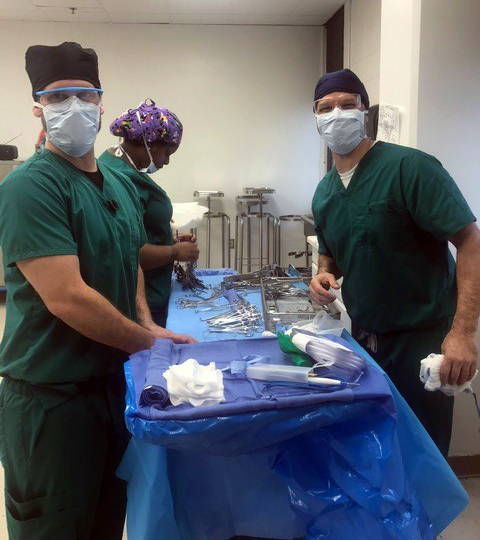 The mission of the Surgical Technology Program is to provide a learning centered environment and comprehensive education to students from diverse backgrounds to attain their educational career and personal goals, to think critically, to demonstrate leadership, and to be productive and responsible citizens in the allied health/medical community.
Employment Opportunities

Employment may be obtained in hospitals, surgery centers, physician offices, sterile processing and surgical sales.
Program Effectiveness Data (2017-2019)
| Year | Pass Rate for National CST Exam | Graduation Rate | Employment Rate |
| --- | --- | --- | --- |
| 2019 | 100% | 61% | 100% |
| 2018 | 96% | 82% | 95% |
| 2017 | 97% | 83% | 100% |