Associate Vice Chancellor for Student Affairs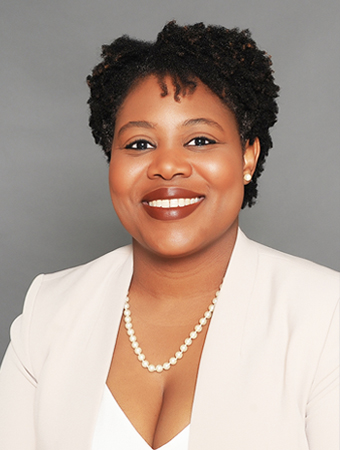 Tamika Duplessis, Ph.D.
Dr. Tamika Tyson Duplessis is the Associate Vice Chancellor for Student Affairs at Delgado Community College. With a background in science, Dr. Duplessis has focused her attention on supporting the next generation of scientists by developing innovative scientific curriculum and advocating for two-year college/industry partnerships. Recently, in her role in Student Affairs, she has been heavily involved in supporting student basic needs, promoting and designing programs that support first-generation students, adult students, and single-mother learners.
Dr. Duplessis is an accomplished researcher in Molecular and Cellular Biology. She has published over 30 different scientific papers, book chapters, and abstracts in the field of breast cancer and the molecular mechanisms associated with cancer progression. While her research focused on the complex nature of cancer etiology, she has spent many years teaching in the basic sciences. Dr. Duplessis began her teaching career as an Instructor of Chemistry at Delgado Community College and advanced to the level of a Department Chair of the Chemistry and Chemical Technology Department.
Dr. Duplessis was born, raised, and educated in the city of New Orleans. Dr. Duplessis received her B.S. Degree in Chemistry from Xavier University of Louisiana and a Ph.D in Molecular and Cellular Biology with a concentration in Biochemistry from Tulane University School of Medicine.