Interim Dean of the Technical Division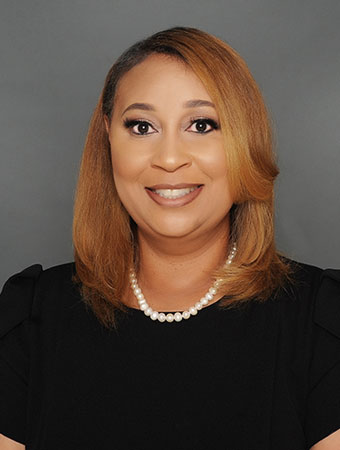 Lesha Coulon , M.Ed.
Lesha Coulon joined Delgado Community College in 2010. She oversees the Technical Division and the Jefferson Site, providing guidance and support to faculty and staff that includes adherence to best practices across the College.
Her primary goal is to provide the best opportunities possible for students to succeed. To that end, she works closely with faculty and staff on ways to improve student engagement. She loves seeing successful instructional strategies almost as much as she enjoys sharing them among faculty. Supporting faculty, ensuring an industry-current curriculum, providing dual enrollment opportunities for high school students, and developing career paths are a few of her contributions to Delgado.
Her role as the Interim Executive/Academic Dean includes supervision of all aspects of programs, faculty, and facility. She oversees Electrical, Heating, Ventilation, and Air Conditioning/Refrigeration, Precision Machining, Industrial Maintenance, Motor Vehicle Technology, Cosmetology, Barber-Styling, Residential Construction, and Welding.
She is very fortunate to work with many incredible and talented faculty, staff, students, and community partners, each and every day. She has over 20 years of progressive professional experience in higher education administration. Her educational philosophy and passion for education has always been in keeping with the mission of Delgado, and she is an advocate for promoting access to meaningful and quality education for all.
Coulon holds a bachelor of arts degree in psychology and a master of education in education administration from the University of New Orleans.