Online Meeting Backgrounds
Online Meeting Backgrounds
Download a background
Select a location image below. It will open up in a new window. Right click on the image and choose "save image as". Save the image to your desktop.

Setting up a Zoom background
To enable the Virtual Background feature, open up the desktop client:
Click the Windows icon

in the taskbar.
In your apps list, scroll until you get to the Zoom folder.
Click on the Zoom folder.
Double click on

Start Zoom, to launch the application.
From there click on the settings icon: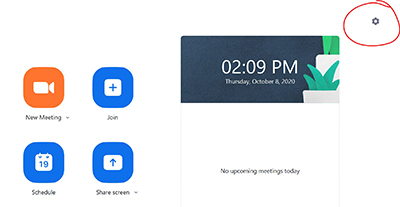 Then select "virutal backgroud"

Add your image by clicking on the add button: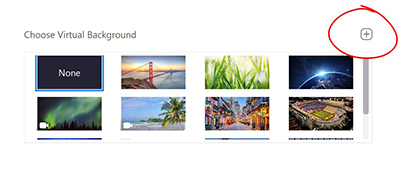 For additional support, visit the Zoom Virtual Background page.
Setting up a Teams background
While you're setting up your video and audio before joining a meeting, select Background effects. It's just to the right of the mic switch. Your background options will display on the right. Choose Add new and then select one to upload from your computer.
For additional support, visit the Teams Background page.