LCTCS Faculty and Staff Awards 2022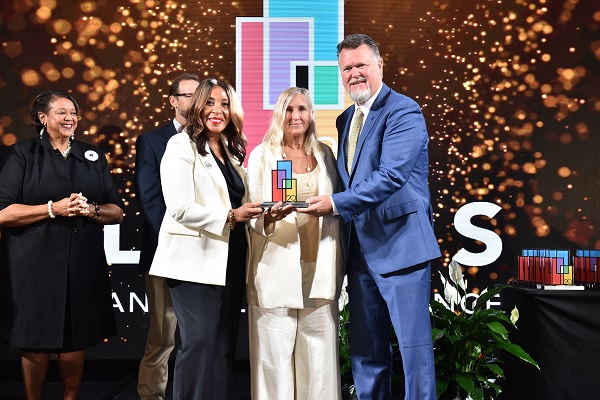 OUTSTANDING FACULTY
KIMBERLY UDDO, DNP, RN
NURSING PROFESSOR
23 YEARS OF SERVICE
Dr. Uddo is a registered nurse with her Doctor of Nursing Practice from Loyola University New Orleans where she was presented the Nightingale Award. She teaches full time as Professor-rank at Delgado Community College / Charity School of Nursing in the associate degree nursing program in New Orleans and part time for APUS in the nurse graduate and RN-to-BSN programs. She earned a certificate as Workplace Wellness Specialist from the National Wellness Institute, where she is an active member. She completed a pilot study in May 2021 on Building Resilience in Pre-Licensure Nursing Students and received an endowed professor award for this project. She then became a Resilience Master Trainer. She teaches critical care of the adult patient in the fourth level in Delgado's nursing program and specializes in sepsis, shock, resilience, and well-being. She is a charter Great 100 Nurses recipient and was a nominee for CityBusiness Woman of the Year 2017. Dr. Uddo has worked for Delgado over twenty years and remains an enthusiastic student advocate and promoter of change. She currently serves as faculty senator. In May 2022, she was awarded the Seymour Weiss Excellence in Teaching Award by Delgado Community College for which she is deeply humbled and grateful.
OUTSTANDING PROFESSIONAL STAFF
KELVIN GIPSON
INFORMATION TECHNOLOGY PROGRAM MANAGER
5 YEARS OF SERVICE
Kelvin Gipson is a highly accomplished leader with nearly 25 years of experience providing strategic vision and leadership. He has an impressive history of building agile, technology-enabled organizations. Gipson has a long record of positioning organizations for success and launching innovative technology solutions. Recognized as a respected thought leader, He has broad and diverse experiences across multiple industries in both the public and private sectors. He thrives on figuring out what is not only possible but what is achievable. Leveraging his diverse experiences, leadership, and analytical skills, Gipson often advises others leaders in both the public and private sectors. Kelvin currently serves as the IT Program Manager for Delgado Community Workforce Development Education, managing the development and creation of IT-related certifications and courses. Kelvin previously held several critical Executive level positions, such as servicing as the Executive Vice President of Delta Personal, Business Service Support Director for the Goldman Sachs 10,000 Small Businesses Program, and working as a Manager for IBM for over eight years. He has two beautiful daughters and is originally from St. Petersburg, FL. Gipson holds degrees from St. Petersburg College and Southern University Baton Rouge.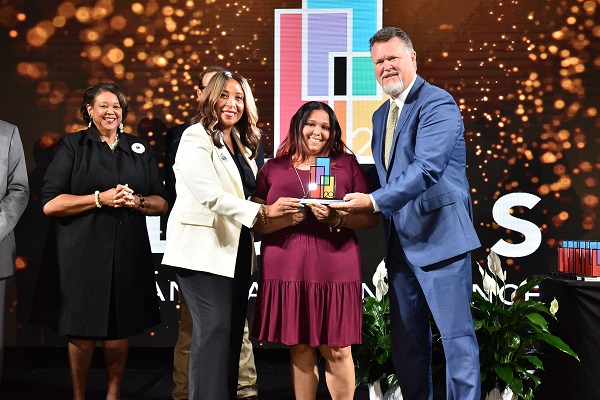 OUTSTANDING PROFESSIONAL SUPPORT STAFF
CHRISTINA MAIZE
ACCOUNTING SPECIALIST 2
5 YEARS OF SERVICE
Christina Maize has been employed with Delgado Community College since 2016 and has become an exceptional asset to the college. It is always a positive experience to work with Christina. Christina adds value and infinite knowledge to the General Accounting Department. She is ever mindful of detail, especially regarding her job as Accounting Specialist 2. With little to no error, Christina is responsible for maintaining and entering over 2,000 financial journal entries annually for the Controller's Office. This takes a tremendous amount of focus and detail. Christina graduated from Delgado, receiving her Associate of Science in Accounting (Fall 2009) and Business and Management degree (Spring 2015). Christina is the mother of two handsome sons. In her spare time, she enjoys spending quality time with her family and loves to decorate.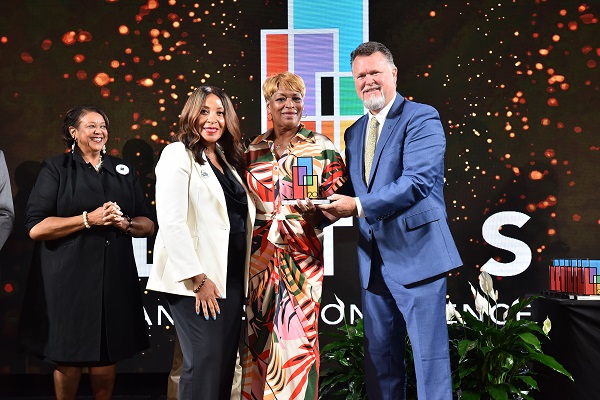 DISTINGUISHED RETIREE
VIVIAN SMITH
ADMINISTRATIVE ASSISTANT IV
36 YEARS OF SERVICE
Vivian Smith began her career at Delgado Community College in 1986 through a temporary service with an assignment in the Registrar/Admission Department at the City Park campus as a clerical filing clerk. Upon completing the assignment, she was hired in a contractual position which she held until 1988. In 1988 Vivian was offered a Civil Service position as an Office Manager I in the Office of Admissions. During her 20 years in Admissions at the City Park campus she served in the positions of Office Manager and Administrative Supervisor where her main duty was to supervise the clerical staff and student employees. She was also responsible for training the new clerical employees in the Admission offices collegewide. In 2007 Vivian transferred to the Charity School of Nursing site in the position of Administrative Asst IV where she remained until retiring in February 2022. Vivian served as the SGA advisor at the Charity site and was instrumental in ensuring the faculty and staff celebrated holidays with fellowship. Vivian is married to Willie Smith, and together they are parents of 2 children and 3 grandchildren. Vivian says "I enjoyed working in higher education. Being able to assist the students in their careers was my passion. I loved being able to help someone." Vivian is a Faithful member serving on several auxiliaries at Mt. Kingdom Missionary Baptist Church in New Orleans.