Delgado is Going Green
February 10, 2023
Delgado has reached a milestone! Since opening in 1921, Delgado Community College has evolved into a landmark to educational success, both locally and nationally. Our graduates represent the best part of our mission: improving our students' lives and stengthening our community.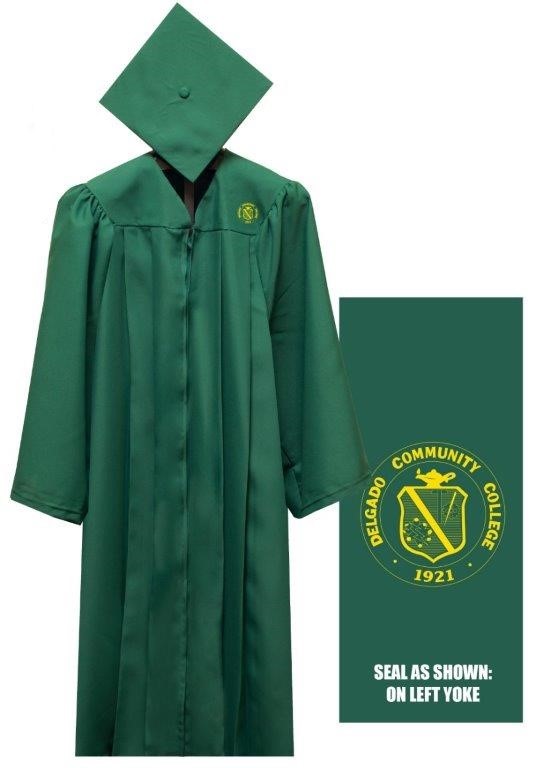 We are thrilled to announce Delgado is going GREEN in celebration of the first century of service and success. At the May 2023 Commencement ceremony, our graduates will enter the UNO Arena dressed in our new all-green custom regalia. This will be a historic moment for Delgado Community College. Will you be there?
The deadline to apply for graduation is Friday, February 24, 2023 at 4:30 p.m. Students should schedule an appointment with an academic advisor.
Stay on track to graduate and purchase your regalia at Grad Fest or online!